3500$ STRETCH GOAL REACHED!
---
Hello guys!

We reached 3500$ funding quote.
You, guys, are awesome. Really.
So, I'm happy to announce we'll have in the game the extra "8bit panic button", I have some ideas for it and I'm sure it will be something cool, not seen very often in everyday videogames.
To celebrate, I can share the fanart from a great artist: Ganassa. He gifted me with his version of Serafina. The whole art is made with Serafina's hair color, which is pretty cool.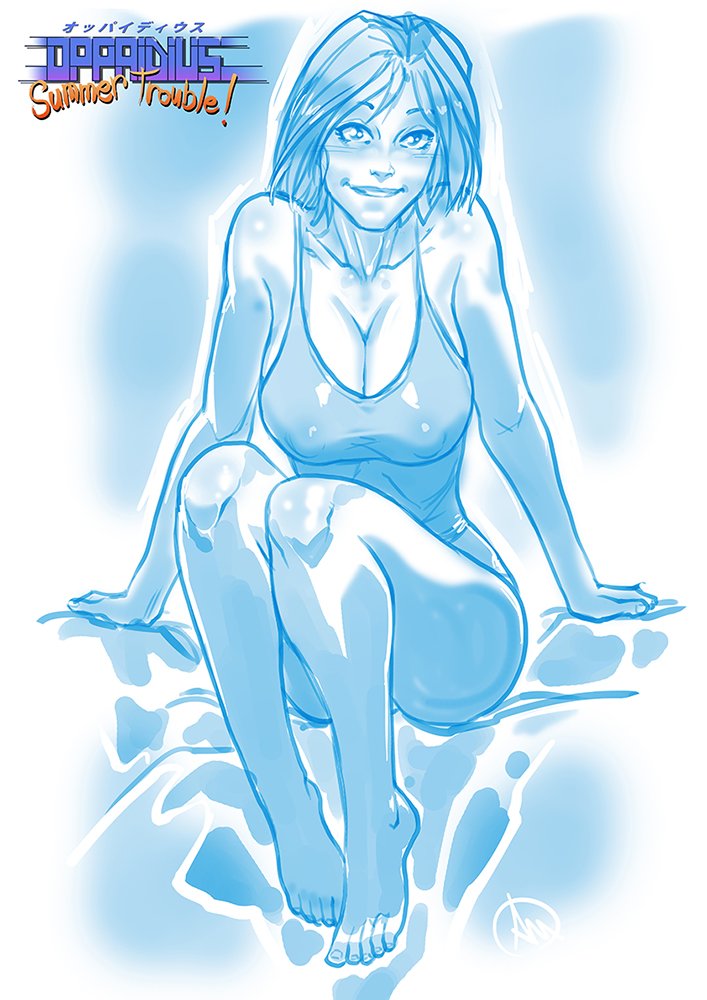 Now, we have the next goal in sight: 5000€. It will be hard to achieve, but I'm working for a "midway" stretch goal at 4250/4500, it would be a nice gift for every Kickstarter supporter...
Some of the sites talking about Oppaidius in the past days (sorry, all in italian):
Multiplayer.it
Gamesvillage
VG24/7
Nerdlog
Thank you, again!
Vittorio and the team
Get Oppaidius Summer Trouble! Demo
Comments
Log in with itch.io to leave a comment.
Awesome, congratulations! Hope you'll get fully funded. Good luck!